ECommerce websites are now critical to many Chicago companies that want to compete and sometimes even stay in business. As shopping malls and large department stores across the Midwest shutter, small online stores are expanding and large eCommerce stores are getting even larger. Businesses simply can't afford to neglect their online presence. We understand the importance of combining technology, usability, design, and SEO to help your business compete online. Our eCommerce websites offer the features businesses expect, while providing the customization they require to ensure long term success. We can supply an out-of-the-box shopping cart to a fully customizable eCommerce solution.
"For any business, large or small, not to have an e-commerce strategy is a big mistake." - William Daley, U.S. Secretary of Commerce
Cost-Effective eCommerce Websites for Small Business
With a wide range of commerce clients in the Chicago area, we design, develop, and maintain eCommerce stores to various degrees. Some clients are very hands on once their online store is up and running, while others rely on us for the full gamete; including hosting, SEO and product management. The eCommerce market is very competitive, especially in larger markets like Chicago and New York. Online stores that are slow, unattractive, not intuitive and cumbersome to manage will simply be ignored by clients and slowly the owners themselves. To help businesses attract and manage online clients, we offer an experienced development team to help start and grow your business. We understand that every business is different, and simple cookie-cutter websites simply will not work in today's competitive eCommerce environment. While a straight forward 20-product online store is perfect for startups, other companies will require a multitude of commerce and marketing features to help compete with retailers. Still others simply need the power and justification of advanced software that large box retailers such as Best Buy use. From simple Square integration to large ACH for Bank of America, we have the in-house eCommerce expertise you need.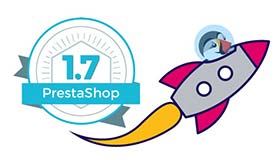 If you're looking for PrestaShop or Magento eCommerce integration, development or any customization, we have the designers, developers, writers and SEO specialists to help. We offer customization services as well as troubleshooting and upgrades for some of the larger eCommerce websites such as this one which sells Cornhole Game Bags. We even do Square and Big Commerce store integration, perfect for small starting out businesses.
Our eCommerce dev process starts with a free conceptualization meeting to help us understand both your short and long-term goals. We then create a statement of work based on the software platform you select, followed by a formal proposal. The project then starts in one of our sandbox servers and continues through launch on your domain after extensive testing and product edits. We then provide any or all the follow-up services you may need ranging from eCommerce SEO to content management.
eCommerce Hosting & Maintenance
Creating an e-commerce business as a standalone, or as an extension of your retail business, has never been more promising as it is now. With the recent overhauls of the most popular shopping cart frameworks such as Magento and PrestaShop, clients developing their online presence today have far more functionality at hand than shopping carts of just two years ago. If you're serious about eCommerce as we are, give us a call, and we'll be happy to discuss your needs and set up a strategy session with absolutely no obligation.