SEO or Search engine optimization is a process used to improve your Chicago small business web site's ranking in search engines like Google. As a result of improved rankings, the site attracts a specific target audience and thus increases traffic to your website. Because SEO requires web development talent as well as web marketing talent, the vast majority of website designers simply do not and can not do SEO properly. The result, a website that may look good, but does very little to attract a target audience on the web.
"In small business, 80 percent of success is showing up, on Google" - Lukas SEO Design - Founder
Cost effective SEO for small business in Chicago
SEO Design Consulting provides cost effective SEO services for small business clients in the Chicago suburbs concentrating specifically in the SW Suburb for cities such as Orland Park or Naperville. With our organic search engine optimization techniques, your site can find its way to the top of the results from popular search engines. Not only do we ensure better rankings for your site, but we also increase your site's number of visitors by analyzing sites and optimizing for keywords.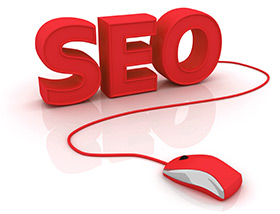 Search Engine Optimization or SEO, means building a website so that will be discovered by search engines. If you are a small business in the Chicago suburbs, it could mean the difference between success and failure. This means that each web page of the site needs to be developed in such a way that the site's content will be thoroughly mapped and indexed to keywords that potential customers use when seeking your products or services. Every day there are thousands of customers looking for products and services your Chicago company provides. We can help them find your website and not your competitors.
How exactly does SEO get my company clients?
Search Engine Optimization or SEO, means structuring your website so that search engines can find and promote your Naperville business. It also means designing each page in such a way that the site's content will be thoroughly mapped and indexed to keywords that potential customers use when seeking your company's products or services
SEO can help boost rankings so that the content that has been found will be placed where searchers will see it. The online environment is becoming increasingly competitive, and those companies who perform SEO will have a decided advantage in visitor-to-client conversions.
A fundamental technique is to identify the target audience and to tailor the keyword strategy to appeal to that audience. It can be a general, nationwide, or even worldwide audience. The majority of web traffic is driven by the major commercial search engines Google, Yahoo!, and MSN. Search engines are always working towards improving their technology to venture into the web more deeply and return relevant search results to users.
Search Engine Optimization by Keywords
The most important component in any SEO campaign is key word strategy. This high-level strategy includes ongoing reporting and analysis for up to 10 keyword phrases, as well as monitoring how the search algorithm shifts on major engines affect a client's positioning for various keywords. Understanding the keywords you as well as your competitors are targeting is absolutely critical in moving forward.
On-Page Search Engine Optimization
On-Page optimization is the process by which various elements on an individual web page are structured so that the web page can be found by the search engines for specific keywords or keyword phrases. It is a practice of optimizing your web pages that is visible to search engine robots and visitors.
Complete HTML of Approved Concept design
Keyword Density Check / Content Improvements
Add ALT & Title text to images & text links
Format Content Titles using H1, H2, H3
Prepare Title text, meta description and keyword for each page
Interlinking text to relevant pages and divs of site
Validate W3C Compliance and Create Site Map
Upload robots.txt file and Google Site map (sitemap.xml)
Add Google and Bing Webmaster Tools
Produce & upload